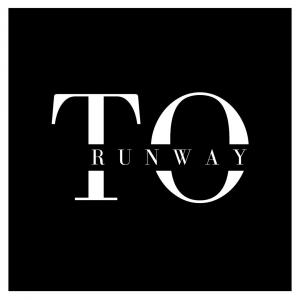 RunwayTO announces "Elevate" fashion show on July 21st, combining contemporary elegance and empowering individuality.
Where Fashion Meets Compassion"
— RunwayTO
TORONTO, ONTARIO, CANADA, July 14, 2023/EINPresswire.com/ — RunwayTO, the epitome of fashion excellence, is excited to announce its upcoming fashion show, "Elevate: A Celebration of Modern Glamour and Empowered Individuality," taking place on July 21st. This highly anticipated event will showcase the fusion of contemporary elegance and the empowering spirit of individuality, captivating fashion enthusiasts and industry insiders alike.
"Elevate: A Celebration of Modern Glamour and Empowered Individuality" represents a transformative fashion experience that will uplift the senses and inspire attendees. The theme embraces modern trends and styles that exude glamour while celebrating the uniqueness and empowerment of each individual. Fashion becomes a symbol of self-expression, confidence, and personal empowerment, elevating one's sense of style and identity.
Renowned designers Noor Alkhalili, Anna Semblante, Khaz, Kareem David, Chantille Eaton, and Anand Srivastava will bring their exceptional talent to the runway, unveiling awe-inspiring designs that embody the essence of modern glamour and celebrate the diverse spirit of empowered individuality.
In addition to showcasing the best fashion, RunwayTO also celebrates compassion and making a positive impact. Our partnership with Food For The Poor Canada, RunwayTO is dedicated to supporting their vital humanitarian efforts across the Caribbean and Latin America. By attending the "Elevate" fashion show, guests will not only witness a breathtaking display of fashion, but also contribute to the noble cause championed by Food For The Poor Canada. A significant portion of the event's proceeds will be donated to support their life-changing initiatives, empowering communities and transforming lives.
This event would not be possible without the generous support of our sponsors:
* Orange Model Management Inc. – www.orangemodels.ca
* Flow Hair Care
* MyAgencyPal – www.myagencypal.com
* Parkdale Hall
* Evolve Magazine
* Biz Fashion
* Drishti Magazine
* Tryste Media
* Kanvas
* Signature Media
* White Balance Photography – www.wbphoto.ca
* Promo Models – www.promomodels.ca
* Usman Khan Realtor – www.usmankhanrealtor.com
* Keystroke Solutions
Their commitment and collaboration have played a vital role in elevating RunwayTO to new heights, providing a platform for designers and models to shine while making a positive impact on communities in need.
Fashion enthusiasts and industry professionals are invited to experience the magic of "Elevate: A Celebration of Modern Glamour and Empowered Individuality" on July 21st.
The following Eventbrite link can be used to purchase tickets for the event:
https://www.eventbrite.ca/e/runwayto-fashion-show-july-21-tickets-616902992457
Stay informed about the latest updates, including exclusive behind-the-scenes content, by visiting the official RunwayTO website at www.runwayto.com. Engage with RunwayTO on social media at www.instagram.com/runway.to to join the conversation and become a part of this remarkable fashion journey.
For media inquiries, interviews, or press passes, please contact Clarisse Guidoux at [email protected]
Don't miss the opportunity to witness the fusion of fashion, empowerment, and philanthropy at the "Elevate" fashion show. Join us as we celebrate modern glamour, embrace empowered individuality, and make a lasting impact on communities in need.
About RunwayTO:
RunwayTO is the pinnacle of fashion excellence, bringing together designers, models, and fashion enthusiasts to celebrate creativity, diversity, and inclusivity. Through awe-inspiring runway shows, RunwayTO aims to inspire confidence, elevate emerging talent, and promote sustainable practices.
www.runwayto.com
Clarisse Guidoux
RunwayTO
+1 647-499-8466
email us here
Visit us on social media:
Twitter
Instagram


Originally published at https://www.einpresswire.com/article/644510531/runwayto-presents-elevate-a-celebration-of-modern-glamour-and-empowered-individuality-fashion-show-on-july-21st