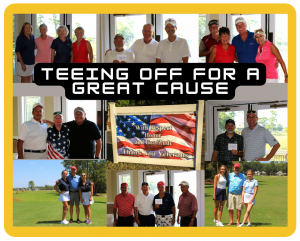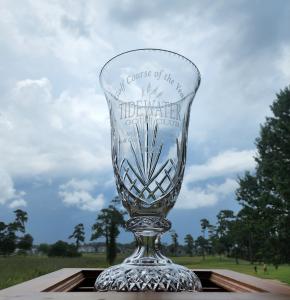 The crystal award for Tidewater Golf Club winning South Carolina Golf Course of the Year
Teeing Off for a Great Cause: Supporting Folds of Honor at Tidewater Golf Club!
The most important shot in golf is the next one."
— Ben Hogan
NORTH MYRTLE BEACH, SOUTH CAROLINA, UNITED STATES, September 24, 2023 /EINPresswire.com/ — Teeing off for a great cause. We're thrilled to share the incredible moments from the TCTC Charity Golf Tournament, where our passionate golfers swung their hearts out for local charities and the Folds of Honor!
Every drive, putt, and chip made a difference, helping us raise funds for those in need and honoring our heroes.
Check out more about our mission at https://tctc.us/ – together, we're changing lives one swing at a time!
Thank you to all the amazing golfers, sponsors, volunteers, and supporters who made this day a success! #TCTCCharityGolf #SwingForACause #CommunityMatters" #TidewaterGolf
When the sun is high in the sky and the fairways are calling, golfers from all walks of life gather for more than just a round of golf. The TCTC Charity Golf Tournament is a beacon of hope, a testament to the power of community, and a celebration of giving back.
Fore a Greater Purpose
The TCTC Charity Golf Tournament isn't your average golf event. It's a rallying cry for local charities and a salute to the heroes we hold close to our hearts through the Folds of Honor Foundation. With every swing of the club, participants know they're making a profound impact on their community.
Driving Change, One Tee-Off at a Time
Golfers of all skill levels come together, clubs in hand, to support the causes they're passionate about. The picturesque greens serve as the backdrop for inspiring stories of hope and resilience. It's not just about sinking that birdie putt; it's about making a difference.
Thank You for Making a DifferenceTidewater Charit
The TCTC Charity Golf Tournament wouldn't be possible without the dedication of every golfer, the support of generous sponsors, and the passion of countless volunteers. Your participation fuels change, and your enthusiasm inspires us all.
In conclusion, golf transcends being just a game; it becomes a driving force for positive change. The TCTC Charity Golf Tournament embodies this spirit, bringing together golfers and supporters to tee off for a greater cause.
Plan to participate next year, and together, we can swing for a brighter, more compassionate future.
Pierre Rattini
Tidewater Golf Club
+ +1 8434668754
email us here
Visit us on social media:
Facebook
Twitter
LinkedIn
Instagram
YouTube
Other


Originally published at https://www.einpresswire.com/article/656916733/teeing-off-for-a-great-cause-folds-of-honor-and-local-charities