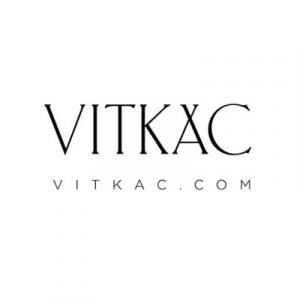 NEW YORK CITY, NEW YORK, UNITED STATES OF AMERICA, July 14, 2023/EINPresswire.com/ — Vitkac.com luxury online shop, the leading high-end e-commerce store, is thrilled to announce the remarkable success of its recently launched loyalty program. Since its quiet unveiling last month, the program has garnered an impressive response, with nearly 10,000 users already joining. Mateusz Ciba, the General Manager of Vitkac, expressed his delight with the program rollout, stating, "We are thrilled with the overwhelming response to our new loyalty program. The successful adoption and absence of any significant technical difficulties have exceeded our expectations."
The loyalty program, available to all registered customers, offers a range of exclusive benefits. With a meticulously designed tier system, users have found it achievable to progress through the levels, resulting in membership representation at each tier. "Our tailored requirements have empowered customers to rise to the upper echelons of our loyalty program, including exclusive access to rewards for their patronage of our exquisite collection of designer women's shoes," added Ciba.
Now is an opportune moment to join the program, coinciding with the summer sale season. Customers can take advantage of discounted items while simultaneously earning cashback in the form of points. These points, which serve as a payment method, can be redeemed for discounts on new arrivals and upcoming collections not currently on sale, providing customers with added value and exclusive access.
Vitkac.com takes immense pride in the seamless functioning of the loyalty program. Despite the significant influx of members, the program has operated smoothly, without any notable technical difficulties. "We are pleased to report that we have not encountered any significant problems during the initial period, and we have not received any complaints," emphasized Ciba.
Notably, the Platinum level of the loyalty membership has witnessed rapid growth. As high-end customers recognize the exceptional benefits and privileges associated with the Platinum tier, membership at this level is steadily rising. This trend aligns with Vitkac.com's commitment to catering to the sophisticated tastes of its discerning clientele.
Looking to the future, Vitkac.com is dedicated to enhancing the loyalty program further. With a focus on delivering additional perks, the company plans to introduce special discounts for reservations at their luxurious hotels in Poland. This expansion aims to provide loyal customers with an elevated experience beyond their online shopping endeavors.
To learn more about the Vitkac loyalty program and start enjoying its exclusive benefits, please visit the official Vitkac men's and women's designer shop or contact the Vitkac customer support team.
About Vitkac Luxury Online Shop
Vitkac.com high-end online store that offers an unparalleled selection of men's and women's designer bags, clothing, accessories, bags, and jewelry from over 200 prestigious brands. From established labels like Gucci and Saint Laurent to new favorites like Jacquemus and Off-White, Vitkac.com caters to the sophisticated tastes of fashion-conscious, high-end customers. Vitkac has a direct connection to over 200 brands and is able to offer their customers unique discounts as partners with established designers.
Media Agency: InterSearchMedia Luxury Digital Agency NYC
Founded in 2007 by economist Celestine O. Chukumba, Ph.D., InterSearchMedia is a top-rated NYC luxury digital marketing agency, that serves clients globally. With offices in New York City, New Jersey, Lagos, and Atlanta, InterSearchMedia Luxury Digital Agency specializes in data-driven approaches to digital marketing strategies. The agency utilizes web analytics and statistics to cater to its high-end clientele in various verticals, including e-commerce (fashion and apparel), jewelry, beauty, cosmetics, automobiles, real estate, hospitality and travel.
Celestine O. Chukumba Ph.D.
InterSearchMedia Luxury Digital Agency USA
+1 609-775-1914
[email protected]
Originally published at https://www.einpresswire.com/article/644508524/vitkac-celebrates-success-of-new-loyalty-program-with-rapid-membership-growth