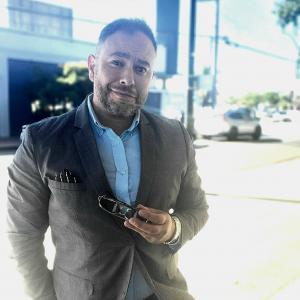 I'm excited for this new rollout. Industry and niche magazines are often overlooked in PR packages. This new addition gets my clients even MORE coverage."
— Dr. Rob Garcia, Business Visibility Strategist
SAN DIEGO, CA, UNITED STATES, June 22, 2023/EINPresswire.com/ — Dr. Rob Garcia recently added a new service to his client visibility packages. Garcia is the Director of Strategy for IQ Podcasts and noticed that many clients had unique niches within their generalized industry. He developed a system of database creation and outbound pitches on behalf of his clients. The service can be offered to any client in any city in the world. This unique service has resulted in numerous placements across both digital and print magazines.
– Skyhunter Outfitters CEO Brandi Rector was successfully placed in Rotor Pro Magazine for her aerial hog hunting company
– 22 Salute Vodka and Spirits owner Eric Ranks appeared on Bevnet, a prominent spirits website with a large following
– Veteran woodworker Kurt Ballash was featured on the Cigar Snob newsletter for his custom cigar boards from Ballash Woodworks
– Ted Fox at Scooter's Garage was placed in Hot Rod Magazine, and a popular Pontiac themed magazine
Dr. Garcia adds this unique asset to his current client offerings such as press releases, news media outreach, magazine coverage, and social media strategy. This service helps clients with their unique positioning and puts them front and center in front of dedicated audiences. As a magazine owner himself, Dr. Garcia recognizes the value of industry specific publications. He has owned Shift Advanced Life Design Magazine for 6 years.
Contact Dr. Rob Garcia at: https://www.facebook.com/profile.php?id=100076166255533

#media, #pr, #sandiego, #interviews, #magazines
Rob Garcia
Shift Magazine
+1 619-316-1856
[email protected]
Originally published at https://www.einpresswire.com/article/640950747/award-winning-san-diego-visibility-expert-dr-rob-garcia-launches-industry-magazine-pitch-service