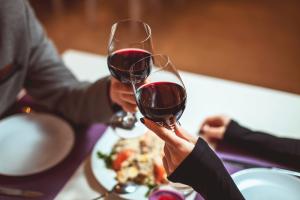 Breakthrough study divulges ties between alcohol & fertility – a new perspective on our drinking habits!
SAN FRANCISCO, CALIFORNIA, USA, July 5, 2023/EINPresswire.com/ — FERTILITY CLOUD PUBLISHES INNOVATIVE RESEARCH PAPER: "THE IMPACT OF ALCOHOL
CONSUMPTION ON FERTILITY AND PRECONCEPTION HEALTH"
Fertility Cloud, a leading digital platform and fertility clinic dedicated to providing resources and support for individuals and couples on their fertility journey, has today announced the publication of a comprehensive research paper on "The Impact of Alcohol Consumption on Fertility and Preconception Health."
This comprehensive research paper investigates the links between alcohol consumption and both male and female fertility, as well as the wider implications for preconception health. The paper represents an important contribution to the field, providing critical insights and potential pathways to enhance fertility outcomes and preconception health strategies.
The research illuminates the direct and indirect effects of alcohol on reproductive health, presenting new knowledge that could potentially change the way we approach fertility and preconception care.
Jake Diner, CEO of Fertility Cloud, remarked on the significance of the research findings, saying, "This research brings us closer to understanding the intricate relationship between lifestyle choices and fertility.
The link between alcohol consumption and reproductive health is complex, and it's essential we uncover these connections to better support individuals and couples on their path to parenthood."
Diner added, "At Fertility Cloud, we're committed to enhancing our understanding of fertility and preconception health. This paper represents a major stride in that mission. It's our hope that these findings will guide healthcare professionals and potential parents in making informed decisions that positively impact reproductive health and family planning."
"The Impact of Alcohol Consumption on Fertility and Preconception Health" is now accessible to the global medical community and the public. Fertility Cloud encourages healthcare professionals, researchers, and individuals interested in fertility and reproductive health to read and share this significant work. The full research paper is accessible for public viewing on the Fertility Cloud website (https://myfertilitycloud.com/research-alcohol).
For more information about the research paper, or to schedule an interview with Jake Diner, please contact Fertility Cloud's Press Office at [email protected].
About Fertility Cloud
Fertility Cloud is a leading player in fertility research and reproductive health, dedicated to the pursuit of knowledge that can help individuals and couples around the globe achieve their family planning goals. Through ongoing research and development, Fertility Cloud is committed to advancing the field of reproductive health, driving progress in fertility treatment, and fostering greater understanding of fertility and preconception health.
Media Contact:
[email protected]
707-361-6339
Jake Diner
Fertility Cloud
+1 7073616339
email us here
Visit us on social media:
Facebook
Twitter
LinkedIn
Instagram
YouTube
TikTok


Originally published at https://www.einpresswire.com/article/642429697/beyond-the-buzz-new-research-reveals-alcohol-s-surprising-role-in-fertility