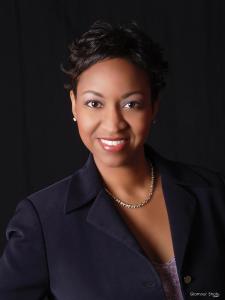 NEW YORK, NEW YORK, USA, July 6, 2023/EINPresswire.com/ — The Supreme Court's decision in Students for Fair Admissions, Inc. v. President and Fellows of Harvard College undermines universities' abilities to create a richly diverse intellectual and educational experience and a diverse talent pipeline. The decision also fails to account for the barriers people of color have experienced—and continue to experience—in access to education and employment.
Diversity, in all its forms, is a cornerstone value of the Corporate Counsel Women of Color (CCWC). The organization was founded in 2004 to foster diversity, equity, and inclusion in the legal profession and ensure that women of color attorneys can access opportunities they have historically been denied. While the Supreme Court's decision dismantles a critical tool for ensuring a diverse pipeline of attorneys, we will not be deterred from ensuring that women of color are fully represented in law schools, law firms, Fortune 500 companies, and boardrooms.
The decision underscores the need to continue the fight to advance racial equality and inclusion within legal education and beyond. This work is not a zero-sum game; it remains a business imperative.
CCWC and its supporters stand firm in advancing its mission and message that racial diversity strengthens our legal communities, fosters innovation, and enhances the quality of justice. CCWC will continue to advocate for equal opportunities, representation, and access for diverse attorneys in the legal field and rejects current efforts to erode DEI principles and initiatives that are critical to maintaining a diverse legal talent pool.
We understand that true equity requires ongoing efforts, education, dialogue, and action. CCWC will continue to collaborate with our partners, engage in community outreach, and provide resources to empower attorneys from underrepresented groups. We are committed to dismantling systemic barriers, challenging bias, and creating inclusive spaces where everyone can thrive and contribute to the legal profession.
We will walk arm and arm with our stakeholders, including law firms, corporations, government entities, and global organizations, in prioritizing DEI as a shared value and taking concrete actions to create the present and ensure a future where diversity is celebrated, equity is achieved, and inclusion is the norm.
For press inquiries, please contact [email protected] or 646-483-8041.
Laurie N. Robinson Haden
Corporate Counsel Women of Color
+1 646-483-8041
[email protected]
Visit us on social media:
Twitter
LinkedIn
Instagram


Originally published at https://www.einpresswire.com/article/642816666/corporate-counsel-women-of-color-continues-its-fight-for-diversity-equity-and-inclusion-in-the-legal-profession