Jackee H has taken the Gospel Music Industry by storm with her EP and hit single, "His Everlasting Love"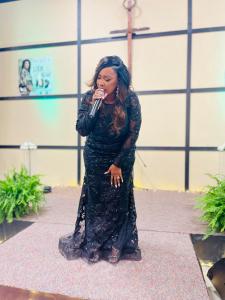 When Jackee H ministers in song, her music comes from a very deep and personal place, which brings great inspiration to all who listens.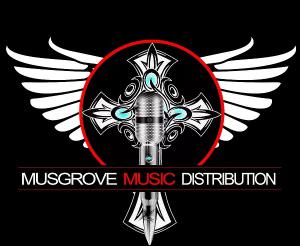 Musgrove Music Distribution is the "One-stop Shop" for all your music production and music distribution needs.
Jackee H.'s unique approach to Gospel has already made big strides in the industry. Her hit single breaks down walls and sets new trends in today's music scene.
Even with all the success that she's enjoyed thus far, Jackee H is only scratching the surface of the extent of her reach and influence around the world."
— Daniel Musgrove, founder and CEO, Musgrove Music Distribution
NEW YORK, NEW YORK, UNITED STATES, July 5, 2023/EINPresswire.com/ — Jackee H is no stranger to Gospel music, and had already gained much respect and notoriety in her local music scene. Now, with Musgrove Music Distribution at the helm, her music has exploded across the airways and the internet, garnering hundreds of thousands of streams and listeners across the planet! Her music is being well-received by the masses for its genuineness and heart-felt words of love and inspiration. Click on "EVERLASTING!" now to get your copy of this incredible worship experience!
Jackie H's hit EP recording, "His Everlasting Love," is making huge musical waves around the globe. Between the EP and her single bearing the same title, Jackie H has already accumulated well over 250,000 streams on various internet streaming sites. She has also created a global buzz that has prompted an influx of interviews from radio personalities and television networks in the UK, Barbados, India, Africa, Australia, as well as the USA. The world has taken notice of this amazing artist, and the response has been nothing short of overwhelming!
"Jackee H is an artist whom the world has no choice but to take notice of," says Daniel Musgrove, CEO and founder of Musgrove Music Distribution. "Her particular brand of worship is a "must hear" for the masses, and Musgrove Music Distribution is both excited and proud to partner with her on this next leg of her musical journey. Even with all the success that she's enjoyed thus far, she is only scratching the surface of the extent of her reach and influence around the world."
Regarding her single "His Everlasting Love," Jackee creates a "quiet storm" in the Gospel industry with this song of worship that is turning heads and filling hearts everywhere, with a smooth polished sound and a sincere heart for Jesus. When listening to her sing it, one can easily tell that the lyrics are very personal to her; it's almost as if someone found her in the studio experiencing in a deep worship moment, and they pressed the "record" button to capture the moment. During the time in her life when the song was created, Jackee H was dealing with a transition regarding the direction of her musical endeavors, and she was advised that she needed to come up with a song in a week. She describes what happened as nothing short of a divine visitation from above. She sat down to write and the words started to flow. In no time, she laid down the framework for "His Everlasting Love." The rest, as they say, is history…and with the meteoric rise in popularity that this song has received, history is still in the making.
Whether or not she realized it, it would seem that the course of Jackee H's life groomed her for the direction her life is presently taking. As a young child, this PK (preacher's kid) sang in the sunshine band at church, leading in song and directing the group. She soon grew in her musical skill and aspirations, and in the coming years she would take her gifts beyond the four walls of the church. Her first engagement was at Luther Barnes' Fall Classical Musical in North Carolina, where she organized a team of like-minded musicians and made a defining mark at the event as an up and coming artist.
Throughout her life as music minister, wife, mother, and even a grandmother, Jackee H has taken great lessons from life's many pitfalls and unexpected situations, and she's used them for musical inspiration. She has written and produced music to uplift, inspire, and empower people from all walks of life. The music industry has on several occasions given it's nod of approval to her work. She participated in the Texas Gospel Music Awards as a nominee finalist; received the title of Song of The Year for "The Battle Is Not Yours" from the Gulf Coast Gospel Music Awards Guild in 2021; was awarded "Song Of The Year" from the World Songwriter Awards in 2021; and "Traditional Female Vocalist Of The Year" from One-Way Radio. She also earned the bronze "Female Album Of The Year 2022" at the ISSA International Award Show in Atlanta GA, for her recording "Look At Me Now," as well as received other awards, honors, and recognitions for her extensive work in the Gospel Music Industry.
To date, Jackee H has received her greatest critical acclaim and public response from "His Everlasting Love," which is sustaining widespread public engagement and increased interest from media outlets domestically and overseas. Her seasoned sound and musical approach to her own personal style was inspired by the likes of Lisa Knowles-Smith, Beverly Crawford, Cece Winans, Aretha Franklin, and host of other heavy hitters in the Gospel Music Industry. "My destiny is to give the audience love, healing, joy, and peace," says Jackee. "Whatever they are needing or may be lacking, I am here to give my all and hope to make a difference."
As she continues to create powerful inspiring music, Jackee H aspires to travel to take her music out of the country; make herself available to various charitable organizations as a spokesperson and contributor; elevate the community at large; and continue to encourage everyone to build and develop a strong relationship with God, whose "Everlasting Love" provides security and protection from the obstacles that life can present. The world looks forward to continued exploits from this powerhouse musical giant.
DANIEL MUSGROVE
MUSGROVE MUSIC DISTRIBUTION
+1 954-257-9955
email us here
Visit us on social media:
Facebook
Instagram
YouTube
Other
"His Everlasting Love" by Jackee H., the new video for her amazing single from the album of the same name, produced by Musgrove Music Distribution


Originally published at https://www.einpresswire.com/article/642384684/gospel-artist-jackee-h-sets-a-new-standard-for-worship-with-her-amazing-smash-hit-single-his-everlasting-love