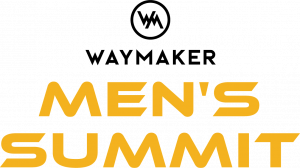 WayMaker Men's Summit, hosted by Louis Carr, empowers Black Men & Teens. Prominent figures share savvy strategies for reshaping mindsets and achieving aspirations in culture, media, business, and life.
The WayMaker Men's Summit 2023 will be hosted in the Convene at the Willis Tower. Our goal was to give attendees the opportunity to broaden their horizons, not only in their own lives but also from a venue that visually aligns with that same sentiment.
Louis Carr empowers Chicago Black Men with tools for personal and professional growth. A transformative conference fostering confidence and self-development.
CHICAGO, ILLINOIS, UNITED STATES, August 16, 2023/EINPresswire.com/ — WAYMAKER Men's Summit, the #1 empowerment conference for Black men in the country will return to Chicago on September 15th and 16th at the Convene Center in Willis Tower. The seventh annual two-day event, whose theme is "Breaking Out of Your Comfort Zone," will focus on giving Black Men the tools they need to create strategies of growth for themselves and their families.
Cultural icons from business, entertainment, sports, and more gather to share their expertise in brand representation, personal equity, vision, and self-development tactics. Their voice, experience, and knowledge will be a critical addition to help turn the Black Men of today into leaders of tomorrow. Attendees will witness fireside chats from Dwyane Wade, Nick Cannon, Jacob Latimore, Jay Ellis, and more.
The summit bridges entrepreneurship, health and wellness, relationships, finance, and many other applicable topics. Attendees can also take advantage of complimentary services, including haircuts, manicures, professional headshots, and much more. Registration for the event is free. Tickets can be secured at WAYMAKERSummit.com.
The Teen Summit on Saturday, September 16th, with Dream Hustle Code co-founder Ian Brock is an opportunity for men and teens (ages 13-18) to come together, learn from each other, and develop tools to navigate challenges. Activities include panel discussions, gaming, and interactive sessions that dive into a wide range of topics.
After the summit, attendees are encouraged to continue fostering meaningful connections, enabling them to build a supportive network that will continue to inspire and motivate long after the event concludes. Networking opportunities will be abundant, allowing participants to connect with like-minded individuals and form valuable relationships that can contribute to their personal and professional journeys.
Space is limited for the 2023 WAYMAKER Men's Summit. Men should register today at WAYMAKER Summit.com to secure seats for the 2-day upcoming event in Chicago, IL.
For more information: Visit https://waymakersummit.com/
Press Contact
Desmon Walker: [email protected]
Allen Shelton: [email protected]
Important Link: Tickets to WAYMAKER Men's Summit: https://waymakersummit.com/
Joshua David
WayMaker Media
[email protected]
Visit us on social media:
Facebook
Twitter
LinkedIn
Instagram
YouTube
TikTok


Originally published at https://www.einpresswire.com/article/650131879/waymaker-men-s-summit-2023-bet-executive-louis-carr-unites-entertainment-moguls-business-executives-in-chicago