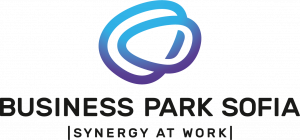 By cultivating engaging spaces and experiences,Business Park Sofia is redefining offices to ignite productivity,innovation and well-being for today's workforce.
SOFIA, BULGARIA, November 7, 2023 /EINPresswire.com/ — Business Park Sofia, the premier office park and the largest one in Central and Eastern Europe, has undertaken an exciting evolution to become far more than just an office campus.
By infusing rich culture, community and sustainability throughout its spaces, Business Park Sofia is pioneering a model to reignite productivity, passion and purpose for today's workforce.
"The past few years have fundamentally changed how we think about 'the office'," said Jordan Krastev, Chief Commercial Officer and Managing Director at Business Park Sofia. "While remote work provides flexibility, we've seen how vital in-person collaboration, culture and community are. By creating a hub brimming with energy, recreation and creativity, we enable the companies here to thrive.
At the end of June 2023 we introduced Business Park Sofia rooftop terrace and revealed a totally new way of experiencing office campus. This vibrant 3,000 sqm venue located atop our parking garage offers stunning city views, an event stage, and opportunities for various activities perfect for celebrations and corporate functions.
A new co-working space to offer flexible, team-dedicated and elegantly refined area will open by the beginning of next year.
Dynamic programming turns BPS into a vibrant gathering space.
From weekly farmer's markets showcasing local produce to early morning yoga classes, interactive art installations and concerts under the stars by local bands, every day offers new and exciting ways to grow, connect and recharge.
For employees looking to shake up their fitness routine, onsite offerings like P.BoxX, roller skating and air acrobatics offer convenient ways to get moving and meet new people.
Ongoing cultural activities like dance lessons, film screening nights, graffiti workshops and calligraphy classes make it easy to spark creativity and make new connections.
These initiatives don't just benefit individuals – they've proven powerful for inspiring innovation, strengthening teams and attracting top talent.
Companies housed within Business Park Sofia have reported increased productivity, improved company culture, and greater employee satisfaction since the launch of the Park's programming in early summer 2023.
"Having this incredible wealth of experiences just an elevator ride away has been game-changing," said Ekaterina Radeva, Head of Special Projects and ESG Initiatives at Business Park Sofia.
As Business Park Sofia continues evolving as a thriving hub for inspired work, companies small and large are taking notice.
Its success demonstrates the massive value of cultivating engaging spaces that tend to employees' whole selves – minds, bodies and spirits.
Historically, Business Park Sofia is the largest business zone in the Central and Eastern Europe region and has been setting the trends in real estate management in the region and country since 2001, offering first-class office buildings, green spaces and an extensive list of services for businesses, and now the Sofia community at-large. The complex comprises 14 Class A office buildings and 1 dedicated multi-level parking building on a 90,000 sqm site with a total built-up area of 220,000 sqm, employing over 13,000 people from Fortune 500 companies.
Verginiya Yancheva
Arco Real Estate Management / Business Park Sofia
886019032 ext.
email us here
Visit us on social media:
Facebook
LinkedIn
Instagram


Originally published at https://www.einpresswire.com/article/666550732/business-park-sofia-transforms-into-thriving-hub-for-inspired-and-productive-work