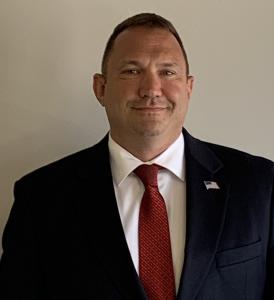 Smith and Associates Reaches Record 28% Recovery Rate on Consumer Debt While Industry Average is Less Than 9%
We are thrilled to have reached this significant milestone, and it reflects our commitment to delivering exceptional results for our clients. "
— Eric Kaasa
POLAND, OH, UNITED STATES, October 17, 2023 /EINPresswire.com/ — Smith and Associates, the leading collections firm in the nation, proudly announces a remarkable achievement of consistently outperforming the industry average by a factor of three. This unparalleled success can be attributed to the unmatched expertise and relentless commitment of their CEO, Eric Kaasa, a renowned collections expert who continuously adapts and innovates to navigate the ever-evolving landscape of technology and regulations.
Smith and Associates has long been recognized as a trailblazer in the collections industry. Their unwavering dedication to excellence and exceptional results have set a standard that other firms strive to emulate. The recent accomplishment of consistently achieving three times better results than the industry average is a testament to their outstanding leadership and operational prowess.
Eric Kaasa, the driving force behind this achievement, has an impressive track record in the collections industry, spanning over two decades. His unrivaled knowledge and commitment to staying at the forefront of the industry have been instrumental in ensuring Smith and Associates' ongoing success. Kaasa has consistently demonstrated his ability to navigate the complex and ever-changing world of collections with precision and foresight, ensuring that the firm remains at the cutting edge of technology and compliance.
In a statement, Eric Kaasa remarked, "We are thrilled to have reached this significant milestone, and it reflects our commitment to delivering exceptional results for our clients. Our team's dedication, coupled with our constant effort to embrace innovation and adapt to changing technology and laws, has been the key to our remarkable success. Smith and Associates will continue to set new benchmarks for the collections industry as we strive to provide superior services to our clients."
Smith and Associates has positioned itself as a leader by investing in the latest technologies, ongoing employee training, and a deep understanding of the ever-evolving regulatory landscape. Their commitment to staying ahead of the curve has enabled them to consistently outperform industry standards and provide unmatched results for their clients.
Eugene Smith
Smith and Associates
+1 510-275-4555
email us here
Originally published at https://www.einpresswire.com/article/662444250/smith-and-associates-the-top-collections-firm-achieves-threefold-industry-average-performance