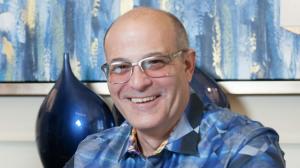 Ed Zimbardi, a seasoned marketer, shares attraction marketing's power to generate leads and income online. Connect with him for success.
JONES, ALABAMA, UNITED STATES, September 26, 2023 /EINPresswire.com/ — In the ever-evolving realm of online entrepreneurship, the quest for success can be daunting. But fear not, for Ed Zimbardi, a seasoned marketer with a quarter-century of experience, unveils the potent strategy that propelled him to generate 10 million leads and facilitate nearly $50 million in coaching product and service sales, both online and offline.
Ed's voyage commenced in 1989, marked by his entry into direct sales network marketing. Despite facing company setbacks, he stood resolute and transitioned into the world of online marketing in 1991. With pay-per-click advertising as his ally, he masterminded 2 million leads by 2008, including the assembly of a colossal email list encompassing personal development and network marketing enthusiasts from across the globe.
Following quality family time, Ed ventured into home-based business through affiliate marketing in 2008. The ensuing years witnessed the generation of an additional 8 million leads and the triumphant sale of coaching group products and services—online and offline. Ed's secret weapon in this journey: attraction marketing.
Attraction marketing, Ed contends, is the golden ticket to online success, regardless of your aspirations. Drawing from an array of platforms he's assessed over his career, Ed curates the crème de la crème for his viewers, ensuring they are poised for triumph.
Ed extends an open invitation to explore his YouTube channel, a treasure trove of valuable insights. He urges viewers to engage by liking, commenting, and sharing content that resonates. Furthermore, he warmly welcomes connections on social media platforms such as Facebook, Instagram, LinkedIn, and Twitter.
Ed's commitment to aiding others in their pursuit of success is unwavering. If you align with his message and vision, seize the opportunity to reach out today. Join hands with Ed on the path to prosperity, embarking on a journey guided by the potent principles of attraction marketing.
Mark Gold
Fomo Crew FZCO
email us here
Visit us on social media:
Twitter
LinkedIn
Instagram


Originally published at https://www.einpresswire.com/article/657961006/unlock-online-success-with-attraction-marketing-insights-from-ed-zimbardi