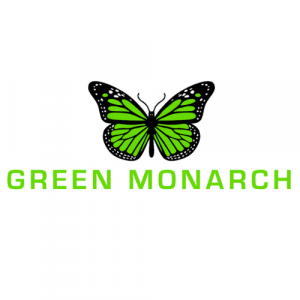 SAN CLEMENTE, CA, UNITED STATES, July 24, 2023/EINPresswire.com/ — The current Credit Crunch is having a significant impact on seniors nationwide, as banks tighten their lending standards, making it increasingly difficult for them to access loans. This situation has left aging Americans in a state of distress and financial vulnerability.
In an unexpected turn, major banking institutions such as Wells Fargo, Citibank, and Chase have discontinued the once-popular Home Equity Lines of Credit (HELOC) option. As a result, seniors now face potential disqualification for loans, even when they possess substantial home equity and maintain respectable credit scores.
Recent bank failures have also contributed to lenders being more hesitant to make loan commitments, resulting in a cautious lending environment. Despite senior home equity reaching a record high of over 11 trillion dollars, lenders remain cautious, which has deprived aging Americans of much-needed access to cash.
This challenging reality has forced seniors to deplete their hard-earned savings accounts and dip into dwindling retirement portfolios. As the cost of living continues to rise, many are resorting to credit cards, leading to increase in credit card debt.
Amidst these difficulties, Green Monarch has emerged as a potential lifeline for homeowners aged 62 or older with equity in their homes. Green Monarch offers reverse mortgage solutions, allowing homeowners to unlock their home equity and take control of their financial well-being.
The innovative approach of a reverse mortgage eliminates mortgage payments, empowering seniors with substantial savings and providing them with additional financial flexibility. Green Monarch has also streamlined qualification requirements, ensuring quick access to funds and a prompt establishment of a Line of Credit. By alleviating financial obligations, seniors can regain their independence and create a more promising future.
Having earned a reputation as a dependable ally, Green Monarch has been offering financial security and peace of mind to countless families for several decades. As the ongoing Credit Crunch continues, Green Monarch is ready to extend its support to seniors, helping them access the equity they require to navigate through these challenging times.
For more information about Green Monarch and the transformative potential of reverse mortgages, individuals are encouraged to contact them at 1-800-345-2041 or visit their website at www.yourhelpisontheway.com/news.
As the Credit Crunch continues to affect seniors across the nation, it is essential to explore alternative financial solutions. Green Monarch offers a lifeline, enabling seniors to access their hard-earned home equity and regain financial stability. Take control of your future and secure your financial well-being with Green Monarch today.
About Green Monarch:

Green Monarch is at the forefront of providing reverse mortgage solutions, with a strong dedication to empowering seniors aged 62 and older, enabling them to achieve financial independence and stability. With a track record of serving families for several decades and a streamlined qualification process, Green Monarch remains committed to being a reliable ally during challenging financial circumstances.
Rachel Dares
Rachel Dares PR
+1 714-718-9043
email us here
Visit us on social media:
Other
Originally published at https://www.einpresswire.com/article/646102010/breaking-news-seniors-struggle-as-credit-crunch-denies-access-to-loans-green-monarch-offers-lifeline