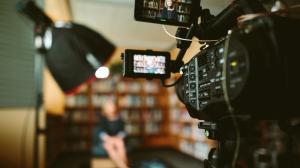 Find out the secrets to building a top distributor business with Enagic from the wildly successful Canadian Duo Darren Ewert and Mike Dreher.

VANCOUVER, BRITISH COLUMBIA, CANADA, June 23, 2023/EINPresswire.com/ — Darren Ewert and Mike Dreher are defining success on their own terms by becoming some of the highest-ranking Enagic distributors in Canada. Using a simple but not easy formula, they have created success for themselves and the rest of their downline team.
Darren and Mike, MLM salesman and online business experts have achieved the impressive rank of 6A4-5, which is impressive in its own right. They are currently working on continuing to advance their business, which would force Enagic Founder, Hironari Ohshiro, to add new rank levels to match their success in the business.
There was no playbook when the Darren and Mike Dream Team started their Enagic Kangen Water distributor business. They had yet to succeed at the level that they had in this business. They arrived at their success by forging their own path and creating a wildly successful formula that their team has been able to replicate over and over again.
In fact, Darren and Mike credit their immense success with Enagic to the fact that they had to make things up as they went along, and they had no choice but to succeed. They were able to change their own lives for the better by building their team from the ground up.
Darren and Mike have spent the last seven years refining their strategies and trying new things to ensure that they have the perfect formula for success, not just an MLM scheme. They plan to continue to achieve new heights in the business by doing (and teaching) the same three simple things that got them where they are today:
– Supporting their team
– Growing new leaders within their team
– Challenging the community to be better and strive for more
Darren and Mike are committed to helping their team develop to foster camaraderie and maintain team morale. They plan to host in-person events this summer to gather their team members in the same place to bond, learn, and grow together. Because of the recent world events of the last few years, this will be the first time their team can gather in person and celebrate their success and continue to grow together.
Over the last seven years, Darren and Mike have continued to be blessed by the Enagic opportunity. They were able to get themselves out of debt and go on to build a legacy business that they could be incredibly proud of. Their passion for helping others live their best lives has driven them to build an authentic, successful team beneath them as well.
Enagic is a Japan-based company with distributors and offices located all over the world. They are one of the leading manufacturers of alkaline ionizers and water filtration machines in the world. Enagic has become a trusted name in the water filtration and water ionizer industry and its distributors are focused on promoting their revolutionary products and building teams to do the same. The technology and business model are a unique combination that has made the company very successful.
Landine Williams
Top News Chronicles
email us here
Originally published at https://www.einpresswire.com/article/641142629/darren-and-mike-enagic-top-sellers-share-success-story