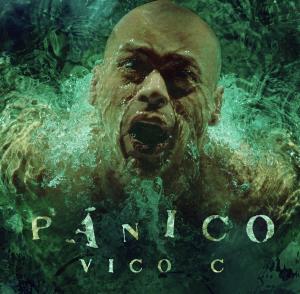 MIAMI, FLORIDA, UNITED STATES, June 16, 2023/EINPresswire.com/ — VICO C TO RECEIVE THE MUSIC LEGACY AWARD AT
PREMIOS TU MÚSICA URBANO THIS THURSDAY IN PUERTO RICO
Hard-hitting questions, challenged beliefs, and a story 14 years in the making is VICO C's way of making a grandiose return to the limelight. His new studio album available worldwide on all streaming platforms today is an all-out call to action for reform, family values and love titled "PANICO".
The highly anticipated, 13-track compilation is a beautiful take on VICO C's struggles, thoughts and perceptions of a world that the artist says- "can sometimes feel upside down". At the forefront of his purpose is faith and education, induced through thought-provoking questions from the mind of a master lyricist who has risen from the darkest lows any person can experience.
"PANICO" was made between Orlando, Miami and Puerto Rico. Every song written, produced and hand-picked by VICO C himself, ensuring an album that encapsulates his essence. The first two singles "PREGÚNTALE A TU PAPÁ POR MI" and "ELLA VA" paved the road, and the impact they generated on a global scale increased expectations greatly.
"PATPPM" was a potent and direct rap record with which Vico C gained the attention of Millennials and Gen Z generations by telling them "ask your dad about me", whilst reconnecting with the older generations that had grown up listening to his records. In this song, Vico C stresses the importance of protecting our youth from degrading song lyrics.
"ELLA VA" hit a big chord with women and reminded them of their worth and resilience to achieve anything they set their mind to, regardless of their surroundings or situation. In this song, the artist surprises with a fusion of tango, techno and paso doble.
"PÁNICO" is released today alongside the focus track "SOLA SE VA", a continuation of "Ella Va" and he will be kicking off his PÁNICO TOUR on June 17th in Cali, Colombia and in Medellin on June 18th.
CLICK HERE FOR SPANISH VERSION
Natasha Melina
Beats Communications
+1 347-697-5562
email us here


Originally published at https://www.einpresswire.com/article/639900948/14-years-in-the-making-vico-c-releases-new-studio-album-and-it-s-a-potent-call-to-action-for-reform