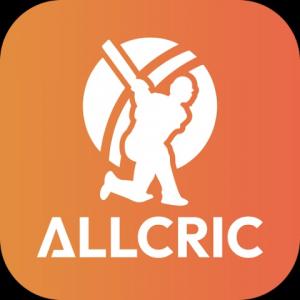 AllCric India's Leading Live Cricket App Available in Play Store
AllCric: India's Leading Live Cricket App Available in Play Store"
— AllCric
DELHI, INDIA, July 6, 2023/EINPresswire.com/ — AllCric, India's premier Live Cricket App, is revolutionizing the way cricket enthusiasts engage with the sport. With its comprehensive range of features and user-friendly interface, AllCric has become the go-to platform for millions of cricket fans across the country.
From real-time match updates to detailed statistics, AllCric ensures that users stay informed and connected throughout every match. The app's extensive coverage includes international matches, domestic tournaments, and various leagues from around the world.
AllCric: The Cricket App for Stay-Updated Fans, Now Available for Free on Google Play Store and App Store
AllCric is an app for cricket lovers who want to stay updated with everything happening in the cricket world. It is available for free on the Google Play Store for Android devices, allowing users to easily get the Cricket App Download Apk into their devices. Additionally, iOS users can also find the app on the App Store, ensuring that cricket fans using both Android and iOS devices can enjoy the AllCric experience.
New Tipster Feature in AllCric App
One of the standout features of All Cricket Live Line is its Tipster tab, which offers online tips on predicting the winner of cricket matches. With a dedicated team of experts analyzing various factors, such as team form, player performance, and pitch conditions, AllCric provides valuable insights to help users make informed predictions. The app's track record of accurate predictions has earned it a reputation as the leading platform in this domain.
Enhancing Cricket Experience
AllCric goes beyond just match updates and predictions. The app offers a range of additional features to enhance the cricket experience. Users can personalize their profiles, follow their favorite teams and players, and receive personalized notifications to stay up to date with the latest happenings in the cricketing world.
AllCric also provides a platform for users to interact with fellow cricket enthusiasts through its integrated chat and comment sections.
With AllCric, you can:
• Watch live scores and ball-by-ball commentary of every match

• Get expert tips on who will win and why in their tipster tab

• Check out the latest cricket news, match reports and exclusive interviews

• Pick your favorite teams and players to keep tabs on their stats

• Join fellow fans for a lively discussion as you follow all the action

• Play fantasy league and win exciting prizes

• Get alerts and notifications of live and upcoming matches

• Access detailed scorecards, venue details, playing XI and squads

• Give polls and see other's opinions

• Watch video highlights and features of every match
AllCric is developed by Evergreen System Limited, a company that specializes in creating innovative apps for sports enthusiasts. The company has a team of passionate developers, designers and cricket experts who work hard to deliver the good app for cricket fans.
To ensure maximum accessibility, AllCric is available for download on the Play Store. Users can easily install the app on their Android devices and enjoy uninterrupted access to live cricket action anytime, anywhere. The app's compatibility with a wide range of devices ensures that fans can stay connected, whether they are using smartphones or tablets.
Allcric
Allcric
email us here
Visit us on social media:
Facebook
Twitter
Instagram


Originally published at https://www.einpresswire.com/article/643087335/allcric-india-s-leading-live-cricket-app-available-in-play-store