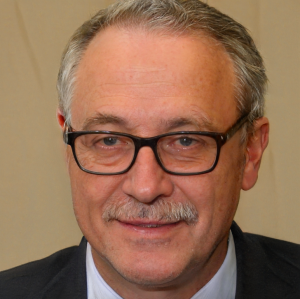 David Weremay Highlights 9 Techniques To Market Small Businesses in 2024
SPRINGFIELD, OREGON, UNITED STATES, November 8, 2023 /EINPresswire.com/ — David Weremay, a renowned marketing expert based in Springfield, Oregon, unveils a comprehensive guide to effective marketing strategies for small businesses in 2024. Here, he shares valuable insights and techniques to help small businesses boost their presence, generate leads, and achieve their marketing goals.
Referral Program: Unlocking the Power of Recommendations
Small business owners often underestimate referral programs, with a common misconception that they are a preserve for larger enterprises. However, David emphasizes that small businesses have much to gain from these programs. Referral marketing is a potent strategy that leverages the trust and recommendations of existing customers to attract new ones. By offering rewards, small businesses can incentivize their loyal customers to refer their friends and acquaintances, thereby expanding their customer base.
Online Marketing: The Digital Age Imperative
In the digital age, having a robust online presence is imperative for all businesses, including local cafes and small shops. A website with essential information such as location and opening hours serves as a crucial point of access for customers searching for information.
Additionally, an active social media presence and proficiency in search engine optimization (SEO) are vital to making a business discoverable and engaging to potential customers. David Weremay points out that modern technology has made it easier for small businesses to harness these digital tools.
Influencer Marketing: Reaching Your Target Audience
Influencer marketing is an effective method for increasing brand awareness, especially for small businesses. By collaborating with influencers, who often have smaller, more engaged audiences, businesses can tap into a trusted network.
David highlights the power of micro-influencers, who can be influential advocates for brands within their specific niches. This strategy allows small businesses to connect with their target customers in a more personal and meaningful way.
Paid Ad-Targeting Game: Maximizing Ad Budget
Paid advertising platforms, like Facebook and Google, offer the ability to target specific audience segments based on location, keywords, and language. David suggests adding the target location to the title and meta description of the landing page, using popular local keywords, and leveraging programmatic advertising to automate bidding strategies. With this approach, small businesses can reach the right audience in the right location, maximizing the return on their advertising investment.
Niche Expertise: Establishing Authority in Your Field
In the ever-changing landscape of online marketing, Google's ranking factors have evolved. Niche expertise and trustworthiness have gained importance. David advises small businesses to focus on producing high-quality content related to their core offerings and recruiting subject matter experts as blog authors. By promoting content on social media and implementing effective SEO strategies, businesses can establish themselves as experts in their niche, which can lead to higher rankings and increased trust.
Encourage Reviews: Building Credibility
Customer reviews play a crucial role in the decision-making process. David Weremay recommends that small businesses optimize their online presence by encouraging satisfied customers to write reviews on directories and making the process as convenient as possible. Having reviews not only enhances credibility but also makes the business more appealing to potential customers.
Connect with Other Local Businesses: Collaborate for Success
Small businesses can thrive by connecting with other local businesses in their community. David suggests partnering with fellow businesses to create discounts, deals, or promotional events. Collaborations not only boost word-of-mouth marketing but also enable small businesses to extend their reach by sharing promotions on their social media platforms.
Value Additions: Enhancing Customer Satisfaction
Value additions, often overlooked, can be powerful selling points for products or services. David emphasizes that small businesses can set themselves apart from the competition by offering guarantees, discounts for repeat customers, point cards, and referral rewards. These value-added benefits not only increase customer satisfaction but also highlight the unique aspects of a product or service.
Become a Local Sponsor: Engaging with the Community
Supporting local projects, organizations, or sports teams can be a valuable marketing strategy for small businesses. By becoming a local sponsor, businesses gain exposure to individuals involved with these activities, potentially leading to increased business. David encourages small businesses to explore opportunities to engage with their local communities.
David Weremay concludes that with these proven techniques, small businesses can effectively market their products and services in 2024, expanding their reach, increasing customer engagement, and ultimately achieving their marketing goals.
About David Weremay
David Weremay is a distinguished marketing expert based in Springfield, Oregon, with an extensive background in marketing strategy and business development. With a strong commitment to helping small businesses grow and succeed, he provides valuable insights and guidance to businesses seeking to achieve their marketing objectives. David is known for his passion for community engagement and ethical business practices.
For more information and inquiries, please contact:
David Weremay
Marketing Expert
Email: [email protected]
Jon Smith
News Live
+1 973-668-8686
email us here
Originally published at https://www.einpresswire.com/article/666974294/david-weremay-highlights-9-techniques-to-market-small-businesses-in-2024