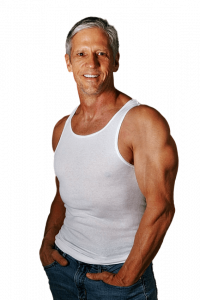 "Fat Burning Secrets" 3rd Edition released in 2023 with collaboration and foreword written by international fitness icon, Sharon Bruneau.
Empowering Transformations Through Fitness: Richard H. Webb Launches the 28-Day Workout Challenge as a Powerful Addition to 'Fat Burning Secrets Solutions'
This program is crafted not only to propel you toward your physical fitness goals, but it also fosters mental clarity, focus, and newfound determination as you emerge from the 28-day challenge."
— Richard H. Webb
WEST LAKE HILLS, TX, UNITED STATES, September 6, 2023/EINPresswire.com/ — Renowned fitness expert and author, Richard H. Webb, known for his popular book "Fat Burning Secrets: Efficiency in Fitness," available on Amazon, is thrilled to announce a groundbreaking addition to his popular online fat loss program. In a bid to further empower individuals on their fitness journey, Webb has introduced the highly anticipated "28-Day Workout Challenge."
Experience the 28-Day Workout Challenge at www.28DayWorkoutChallenge.com
Fitness enthusiasts and those seeking a transformative approach to health and wellness can now benefit from an immersive workout program designed to supercharge results and inspire lasting lifestyle changes. Whether participants prefer working out at the gym or within the comfort of their own homes, this challenge offers a tailored experience for everyone.
What Participants Can Expect:
Expertly Crafted Workouts: Each day of the 28-Day Challenge features carefully designed workouts that maximize fat burning, boost metabolism, and enhance overall fitness.
Flexibility and Choice: With routines catered to both gym-goers and home-based workouts, participants have the freedom to choose the setting that best suits their preferences.
Guidance from a Seasoned Expert: Richard H. Webb's expertise shines through as he provides professional guidance and tips throughout the challenge to ensure safe and effective workouts. The challenge also includes weekly live video Q & A sessions.
Richard H. Webb is a seasoned fitness expert and health coach with a passion for empowering individuals to transform their lives through mindful fitness and nutrition practices. His bestselling book, "Fat Burning Secrets: Efficiency in Fitness," has already inspired countless individuals to achieve their fitness goals, and the addition of the "28-Day Workout Challenge" further solidifies his commitment to their success.
For more information about the "28-Day Workout Challenge" and how to join, please visit www.28DayWorkoutChallenge.com.
About Richard H. Webb:
Richard H. Webb is a well-established fitness expert, health coach, and author based in West Lake Hills, Texas. With over two decades of experience in the fitness industry, Webb has dedicated his career to helping individuals achieve their health and fitness goals through practical, evidence-based strategies. His popular book, "Fat Burning Secrets: Efficiency in Fitness," and newly introduced "28-Day Workout Challenge" are testament to his commitment to empowering people on their wellness journey. For more information, please visit www.FatBurningSecrets.life.
Richard H. Webb
Fat Burning Secrets
[email protected]
Originally published at https://www.einpresswire.com/article/654101179/fitness-author-richard-h-webb-expands-fat-burning-secrets-solutions-program-with-a-dynamic-28-day-workout-challenge