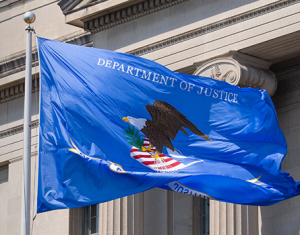 The actions taken against Ms. Anderson by the DOJ are not just an attack on her, but an affront to the principles of justice, equality, and the very essence of civil rights."
— Jordan Howlette
WASHINGTON, DC, UNITED STATES, September 13, 2023/EINPresswire.com/ — JD Howlette Law announced the filing of a federal civil rights lawsuit against the United States Department of Justice (DOJ) on behalf of former federal employee, Anna Anderson. The complaint alleges a series of retaliatory actions taken against Ms. Anderson by the DOJ following her refusal to retract a race-based discrimination complaint she filed against a supervisor who was eligible for a GS-15 promotion.
Despite her exemplary work performance that spanned nearly a decade, the DOJ initiated a retaliatory campaign against the 63-year-old when she declined her immediate supervisor's request to retract the complaint. The hostility from the DOJ intensified after Ms. Anderson voiced concerns about the inappropriate request from her supervisor. According to the complaint, the DOJ engaged in the following retaliatory actions against Ms. Anderson:
(1) Unjust Performance Rating: Despite her consistent performance, Ms. Anderson was deliberately assigned a subpar performance rating, making her ineligible for performance rewards and growth opportunities.

(2) Excessive Workload: Ms. Anderson was unfairly burdened with a workload significantly heavier than that of her peers, hindering her ability to perform at her best.

(3) Unwarranted Disciplinary Measures: The DOJ implemented disciplinary measures against Ms. Anderson, which negatively impacted her salary and promotion prospects.

(4) Denial of Promotions: Ms. Anderson was consistently overlooked for promotions, stunting her career growth within the department.

(5) Termination of Employment: In a culmination of the retaliatory actions, the DOJ ultimately terminated Ms. Anderson's employment.
"Ms. Anderson dedicated nearly a decade of her life to serving as a federal employee, consistently demonstrating exemplary performance and unwavering commitment to her duties," says Jordan D. Howlette, the firm's managing attorney.
"It is deeply troubling that she faced a series of retaliatory actions for merely standing up against race-based discrimination. No individual should ever be subjected to such treatment, especially not from an institution that is meant to uphold justice and fairness. The actions taken against Ms. Anderson by the DOJ are not just an attack on her, but an affront to the principles of justice, equality, and the very essence of civil rights. This case is not just about one individual's experience; it is a reflection of the systemic issues that persist within our public institutions. We aim to shed light on these injustices and ensure that no other federal employee has to endure such retaliation for speaking out against discrimination."
JD Howlette Law is committed to ensuring that justice is served and that employees are protected from discriminatory and retaliatory actions in the workplace. The firm believes that every individual has the right to work in an environment free from discrimination and retaliation and will fervently advocate for Ms. Anderson's rights.
The case is Anderson v. Garland, filed in the United States District Court for the District of Columbia (Case No. 1:23-cv-2674).
Jordan Howlette
JD Howlette Law
+1 202-921-6080
email us here
Originally published at https://www.einpresswire.com/article/655514295/jd-howlette-law-files-unlawful-retaliation-lawsuit-against-u-s-dep-t-of-justice