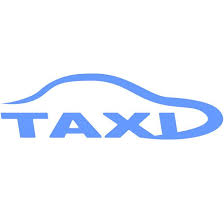 electric taxis on e-taxi.org
PARIS, FRANCE, July 25, 2023/EINPresswire.com/ — E-TAXI.ORG, a pioneering initiative aimed at transforming the transportation landscape in Europe, is proud to announce its groundbreaking approach to sustainable urban mobility through electric taxis. With a strong focus on reducing carbon emissions and promoting eco-friendly transportation alternatives, E-TAXI.ORG aims to revolutionize the taxi industry by harnessing the power of electric vehicles (EVs).
As Europe continues to address the pressing challenges of climate change, the need for sustainable transportation solutions has become more urgent than ever. E-TAXI.ORG is committed to supporting the green transition by promoting the adoption of electric taxis across major European cities. By partnering with local taxi operators, government agencies, and electric vehicle manufacturers, E-TAXI.ORG seeks to create a comprehensive network of electric taxi services that will benefit both passengers and the environment.
One of the primary advantages of electric taxis is their significant reduction in carbon emissions. As traditional gasoline-powered taxis contribute to air pollution and climate change, E-TAXI.ORG's fleet of electric vehicles offers a cleaner and more sustainable transportation option. By transitioning to electric taxis, cities can effectively combat air pollution and work towards meeting their ambitious carbon reduction targets.
E-TAXI.ORG's commitment to quality and reliability sets it apart from traditional taxi services. The organization ensures that all electric taxis in its network adhere to the highest standards of safety and comfort, providing passengers with a superior travel experience. With cutting-edge technology, E-TAXI.ORG's electric taxis offer state-of-the-art features, including spacious interiors, advanced booking systems, and convenient payment options, ensuring that passengers enjoy a seamless and enjoyable ride.
In addition to enhancing the passenger experience, E-TAXI.ORG also prioritizes the well-being of its drivers. By partnering with local taxi associations and unions, E-TAXI.ORG aims to create sustainable job opportunities for professional drivers in the electric taxi sector. Through comprehensive training programs and attractive incentives, E-TAXI.ORG ensures that its drivers receive the necessary support to successfully transition to electric vehicles, contributing to a skilled and empowered workforce.
E-TAXI.ORG is actively collaborating with government authorities and policy-makers to establish favorable regulations and incentives that encourage the adoption of electric taxis. By promoting the expansion of charging infrastructure and offering financial incentives, E-TAXI.ORG aims to address the common barriers to electric vehicle adoption and create a more conducive environment for the sustainable growth of the electric taxi industry in Europe.
To support its mission, E-TAXI.ORG has launched an interactive online platform (https://e-taxi.org) where users can easily locate and book electric taxis in their city. The platform provides real-time information on availability, estimated arrival times, and fare estimates, empowering passengers to make environmentally conscious choices when it comes to their transportation needs.
E-TAXI.ORG invites stakeholders, including taxi operators, drivers, policy-makers, and environmentally conscious citizens, to join hands in the shared vision of a greener and more sustainable future for transportation in Europe. By embracing electric taxis, we can pave the way towards cleaner cities, reduced carbon footprints, and enhanced quality of life for all.
For media inquiries and further information, please contact:
Constantin Stamati

Manager

[email protected]

+337535487771
About E-TAXI.ORG:

E-TAXI.ORG is a pioneering initiative aimed at transforming the transportation landscape in Europe through the promotion of electric taxis. By partnering with taxi operators, government agencies, and electric vehicle manufacturers, E-TAXI.ORG aims to create a comprehensive network of electric taxi services that prioritize sustainability, passenger comfort, and driver empowerment. For more information, please
Constantin Stamati
E-RAXI.ORG
+33 7 53 54 87 71
email us here
Visit us on social media:
Twitter


Originally published at https://www.einpresswire.com/article/637635314/introducing-e-taxi-org-revolutionizing-transportation-with-electric-taxis-in-europe