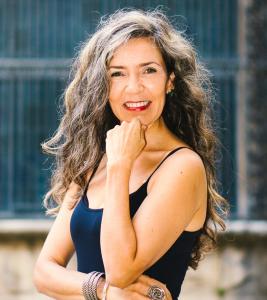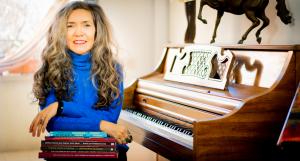 Renowned artist-scholar Patricia Caicedo uncovering underrepresented repertoire and linking music and health
Promoting Latin American & Spanish art songs while harnessing music's healing power
BARCELONA, CATALUNYA , SPAIN , September 13, 2023/EINPresswire.com/ — Patricia Caicedo, a celebrated soprano, musicologist, and physician, is set to embark on a two-month interdisciplinary academic tour across the United States and Canada on September 18, 2023, coinciding with the start of Hispanic Heritage Month celebrations.
She will visit prestigious institutions such as the Eastman School of Music and the School of Medicine at the University of Rochester, the University of Toronto, Boston Conservatory, Bucknell University, Montclair University, Goshen College, and Texas State University. This comprehensive journey aims to foster cultural exchange and interdisciplinary knowledge sharing among students, faculty, and the wider community.
With a reputation as a world-renowned expert in Latin American and Iberian Art songs, Patricia Caicedo brings her multifaceted talents and interdisciplinary expertise to enrich the cultural landscape of North America.
Patricia Caicedo is a prolific artist-scholar known for her remarkable contributions to music, academia, and healthcare. With twelve albums and numerous scholarly editions of scores and books, including her seminal work "The Latin American Art Song: Sounds of the Imagined Nations," Patricia has played an integral role in preserving and promoting the rich heritage of Latin American and Iberian music.
A tireless advocate for underrepresented repertoires and creators in music curricula and concert venues, Patricia Caicedo's influence has resonated globally. Her performances have graced stages worldwide, and she is the founder and director of the prestigious Barcelona Festival of Song, a space dedicated to studying art songs in Spanish, Catalan, and Portuguese.
Patricia's unique interdisciplinary background as a musician, musicologist, and physician has led her to pioneer creative projects and collaborations with artists and scientists worldwide. Her latest book, "We are what we listen to: The Impact of music on Individual and Social Health," is a testament to her commitment to exploring the profound connections between music and well-being.
Dr. Patricia Caicedo holds a Ph.D. in musicology from the Universidad Complutense de Madrid and a Medical Doctor's degree from the Escuela Colombiana de Medicina, embodying a remarkable fusion of medical and musical expertise.
Stay updated on Patricia Caicedo's tour via Instagram (@PatriciaCaicedobcn) and her website (patriciacaicedo.com).
Patricia Caicedo
Mundoarts
email us here
Visit us on social media:
Twitter
LinkedIn
Instagram
YouTube


Originally published at https://www.einpresswire.com/article/655476102/world-renowned-artist-scholar-patricia-caicedo-embarks-on-interdisciplinary-academic-tour-across-the-us-and-canada